2021 Private Treaty Bull Sale
Welcome to our 2021 private treaty bull sale this year's offering includes bulls sired by Jindra Megahit, Bar R Jet Black, Jindra Acclaim, Baldridge Bronc, Diablo Deluxe, Sydgen Enhance, Baldridge Colonel, Arjons Rampage 2106-1730 and Arjons Tophand 1205-1704 all bulls have been 50k and will be fertility tested in May (weather dependent).

* Click on photos to enlarge!

---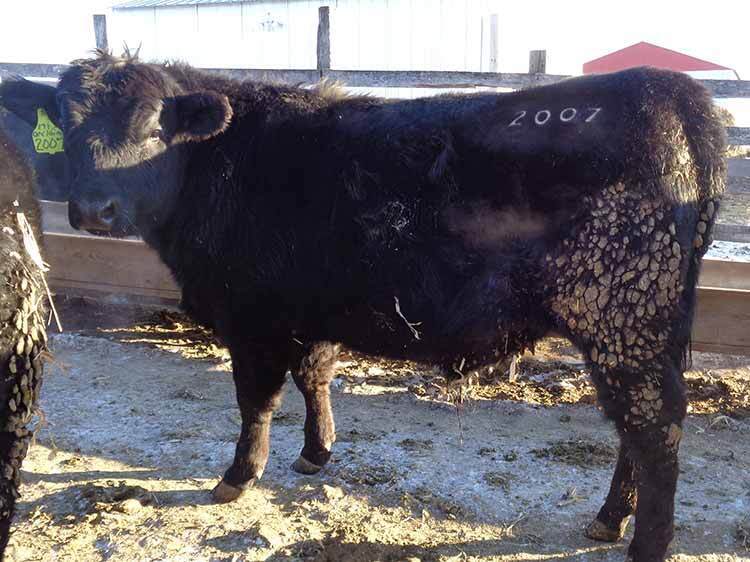 Bull 2007 asking $3800.00 SOLD
Arjons Acclaim 171-2007
Sire: Jindra Acclaim
Dam WR Bar Taiga 171
AAA 19803098
Birthdate: 03/20/2020
Birth weight: 92lbs
Weaning weight: 795lbs Adj. WW 707lbs
This bull's dam is a farm favorite especially with her disposition she also provided us with a WONDERFUL herd sire that stayed with us for 3 years and then went on to a new herd.
His sire current holds the number two spot for calves registered fiscal 2020.
---

Bull 2009 asking $3500.00 SOLD
Arjons Empire 1614-2009
Sire: Baldridge Bronc
Dam Arjons Fortitude U124-1614
AAA 19758921
Birthdate: 03/18/2020
Birth weight: 74lbs
Weaning weight: 792lbs Adj. WW: 717lbs
This bulls Dam had done a FFABULOUS job for us her 2018 bull was one of our highest selling bulls his grand dam sold out the Gardiner donor pen for $85000.00dolors in 2006 his sire was in the top 25 for most registered calves fiscal 2019 and if all of that isn't enough he has a NICE set of EPDS and a disposition 2nd to none.
---
Bull 2013 asking $3500.00 - SOLD
Arjons Deluxe 64B-2013
Sire: Diablo Deluxe
Dam: Flying V Pride 64B
AAA 19834395
Birthdate: 03/20/2020
Birth weight: 74lbs
Weaning Weight: 764lbs Adj ww 681lbs
The dam of this bull was picked by my husband out of Flying V's 2015 production sale as the nicest looking girl offered, purchased for a friend who could not attend and then was offered at his herd reduction sale my husband said that girl is coming home with us and we are GLAD she did this is her 2nd calf on our farm and the only disappointed is she has not given us a heifer.
This bull has nice calving ease EPDS in addition to the other 19 he has above breed average.
---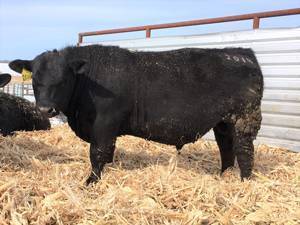 Bull 2014 asking $4400.00
Arjons Enhance 1721-2014
Sire: Sydgen Enhance
Dam: Arjons Rampage 1404-1721
AAA 19806874
Birthdate: 03/20/2020
Birth weight: 71lbs
Weaning Weight: 746lbs Adj. WW: 701Lbs
This bull's sire is currently #1 in the breed for calves registered fiscal 2020 and there is a reason Enhance has done a great job for us nice bulls even nicer heifers. Enhance 1721 has a PHENOMINAL set of Epds we expect good things out of this boy. VERY nice calving epds wioth an actual birth weight to match. We are VERY please with what the cows in his pedigree have done for our farm.
---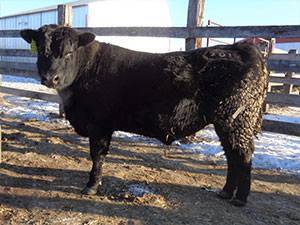 Bull 2016 $3500.00
Arjons Absolute
Sire; KCF Bennett Absolute
Dam: Arjons Ingenuity 010-1311
AAA 19814188
Birthdate:
03/21/2020
Birthweight: 81lbs
Weaning Weight: 812lbs Adj. WW: 725lbs
Dam is a made pathfinder 4 years in a row BEAUTIFUL cow great disposition and his sire absolute was in the top 25 for most registered calves several years in a row. We LOVE absolute calves around and even more now as our Absolute daughters have starting calving they hit the ground and up and on and wean off NICE.
---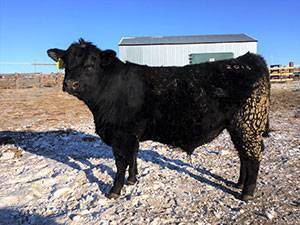 Bull 2018 - SOLD
Arjons Colonel 1504-2018
Sire: Baldridge Colonel
Dam: Arjons Ten X 803-1504
AAA 19814189
Birthdate: 03/21/2020
Birth weight: 76lbs
Weaning weight: 724lbs Adj. WW: 647
Sired by the $580,000. Baldridge Colonel who is currently in the top 25 for most registered calves (fiscal 2020 and 2019)we have used him several times makes a NICE set of calves including one of our top selling bulls of 2019. This bull looks AWESOME, and has a nice disposition to match.

---
Bull 2019 Asking $3400.00
- Pending
Arjons Megahit 1727-2019
Sire: Jindra Megahit
Dam: Arjons Fortress 1520-1727
AAA 19814190
Birthdate: 03/25/2020
Birth weight: 82lbs
Weaning Weight: 729lbs Adj. WW 691lbs
Arjons Megahit comes from a long line of GREAT doers starting with his Great granddam purchased from WR Bar Ranch in 2012 she has consistently knocked it out of the park raising some of the BEST animals on our place including one of our Herd sires. His GAR Scalehouse Granddam has now pathfindered 2 years in a row and has 4 @ WR of 108 and all 4 of those heifers have been retained!. His fortress dam is starting out well with 2@ WR of 104 all of that with those girls having unequaled dispositions.
---
Bull 2026 asking $4400.00 - SOLD
Arjons Jet Black 5423-2026
Sire: Bar R Jet Black
Dam: PA Blackcap M761-5423
AAA 19783089
Birthdate: 03/26/2020
Birth weight: 85lbs
Weaning weight: 755lbs Adj. WW: 683lbs
We are in LOVE with our Jet black offspring so much so we have retained his 2 flushmate sisters and his e.t. brother to be one of our next heifer herd sires. Dam is a VERY eye-appealing girl who has done a GREAT job here she has been flushed several times and her 2017 daughter went to the donor pen last year. This bull has an IMPRESSIVE set of epds with 23/28 traits above breed average.
---
Bull 2027 Asking $3900.00 SOLD
Arjons Topgun 1846-2027
Sire: Arjons Tophand 1205-1704
Dam: Arjons Upward 2618-1846
AAA 19714738
Birthdate:03/26/2020
Birth weight: 68lbs
Weaning weight: 813lbs Adj. WW: 801lbs
I can't begin to say enough about this young bull he has been a standout since birth he was our heaviest weaned calf out of a first calf heifer. His Grand dam, PA Rita 2618 was purchased from Peterson Angus (alcester S.D.) and is a Farm favorite for looks, disposition and as a donor cow having ben flushed 4 times. Topgun's dam is on the way to being a GOOD doing cow, this bull's weaning ratio is a REMARKABLE 114.
---

Bull 2035 Asking $3700.00 SOLD
Arjons Topgun 1825-2035
Sire: Arjons Tophand 1205-1704
Dam: Arjons Colonel U124-1825
AAA 19714741
Birthdate: 04/05/2020
Birthweight: 63lbs
Weaning weight: 732lbs Adj. WW: 745lbs
Maternal Grandsire of this bull is the Elite Baldridge Angus COLONEL selling for the record breaking amount of $ 580,000.00. We have used Colonel several times and never been disappointed. This bull is a TRUE curve-bending bull having been born at
63 lbs. and then weaned off at 732lbs we are truly pleased with his 1st calf heifer dam she is off to a NICE start with WR of 106, his grand dam has been flushed 3 times her son (full sib to the dam of this bull) and grandson are our highest selling bulls to date.
---

Bull 2040 asking $3200.00
Arjons Rampage 1409-2040
Sire: Arjons Rampage 2106-1730
Dam: Arjons Warparty Lora 803-1409
AAA 19802319
Birthdate: 04/09/2020
Birth weight: 80lbs
Weaning weight: 675lbs Adj. WW:633lbs
Very pleased with this bull, his dam is Sired by Werner War Party and one of the most phenotypically beautiful cows on our place. She has an easy going disposition that appears to have been passed down to her son. His paternal grandsire is the great pathfinder bull Quaker Hill Rampage who has been in the top 25 most registered calves for several years, with this bull's NICE CED, BW CEM and milk EPDS we expect him to make WONDERFUL calves.
---

Bull 2045 Asking $2900.00
Arjons Rampage 1206-2045 (DDC)
Sire: Arjons Rampage 1206-2045
Dam: Arjons Selective 907-1206
AAA 19802320
Birthdate: 04/11/2020
Birthweight: 81lbs
Weaning Weight: 729lbs Adj. WW: 687lbs
This bull has a VERY nice pedigree his dam is an easygoing cow with nice eye-appeal who is sired by GAR selective.
---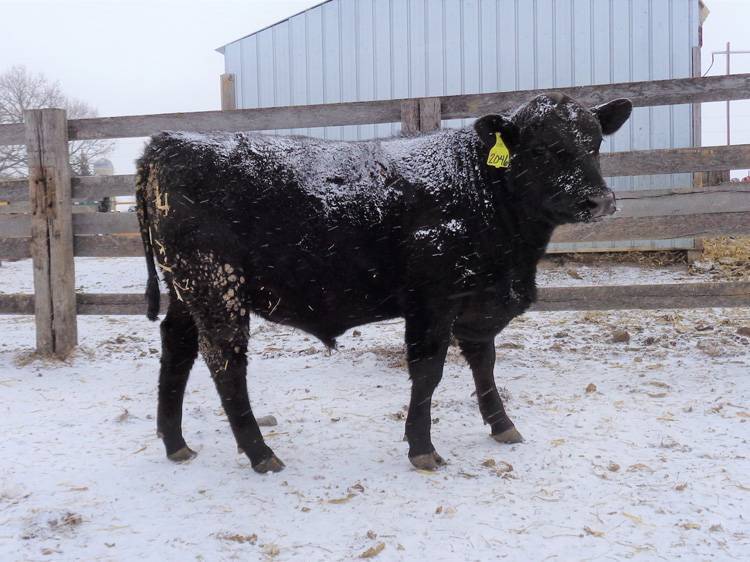 Bull 2046 Asking 2900.00 SOLD
Arjons Rampage 1205-2046
Sire: Arjons Rampage 2106-1730
Dam: Arjons 5050 949-1205
AAA 19824844
Birthdate: 04/14/2020
Birthweight: 72lbs
Weaning weight: 666lbs Adj. WW: 633Lbs
We think this bull's GAR 5050 dam is one of the Prettiest on our place and has a GREAT disposition, she has A.I. settled 6/7 times. VERY nice CED, BW CEM marbling and Ribeye EPDS.
---
Bull 2050 Asking $3900.00
Arjons Tophand 1820-2050
Sire: Arjons Tophand 1205-2050
Dam: Arjons Scalehouse 004-1820
AAA 19803096
Birthdate: 04/21/2020
Birthweight: 72lbs
Weaning weight: 705lbs Adj. WW: 753lb
This bull has a VERY nice set of Epds EXTREMELY high in WW, YW, RADG, SC, CEM Marbling and Ribeye. His first calf heifer dam did a great job with her first calf weaning off a 705lb calf ratioing at 107 sets her up for pathfinder status down the road. The bulls sire Arjon's Tophand 1704 did a PHEONAMINAL job for us as a herd sire his first year he bred all of of our heifers there were zero birthing assistance given by us for any of his calves we were DEFINITELY sad to see him head to his new herd.
---

Bull 2054 asking $2900.00
Arjons Rampage 1202-2054
Sire: Rampage 2106-1730
Dam: Arjons Regis 707-1202
AAA 19803097
Birthdate:04/28/2020
Birth weight:79lbs
Weaning weight: 697lbs Adj WW: 693lbs
I LOVE this bull's dam, sired by Coleman Regis she is a sweet girl with a NICE look to her. We think this bull has looked really nice throughout his first year of life. Arjon's Rampage 1730 sire of this bull was our main herd sire for several years because of the great job he did for us he is now enjoying another herd after a customer found himself in need of an older bull we knew this bull would be a GREAT match for his herd and he has been.